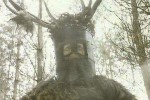 Facebook recently changed a key element of Facebook Pages, where the notion of having Fans (and thus having a Fanbase) was changed to "people who Like the Page". Or Those Who Like Pages Formerly Known as Fans. Or The Knights Who No Longer Say Ni.
I've received a number of laughs, if not outright guffaws, at the mention of how many "Likers" one might have. "Hello Likers!" began one status update that received more thumbs up than anything else I've posted in a long time.
My associate evan austin of the Ojai Peace Coalition today came up with the phrase Likebase. Likebase, hmmm… I think I like it. Why not, I thought?
So for lack of a better term, I'm going with Likebase. It's tongue-in-cheek and obviously a little silly, but it beats the heck out of saying "Likers" which makes me sound completely illiterate. Likebase it is.