Content Strategy
We develop content themes, blog post topics, and social media prompts that support foundational SEO efforts.
Content Procurement
We procure high-quality content such as blog posts for your website to ensure site freshness and to engage your visitors.
Content Deployment
We source royalty-free images and schedule content on your website up to six weeks in advance, stress-free!
Are You Content With Your Content?
Brands directly benefit from producing and sharing good content. It drives organic search traffic, demonstrates expertise and helps make an emotional connection with an audience. Content development plays a key role in the long-term health and foundation of an active web presence.
Tribal Core has worked with over 200 clients since 2002. One thing we've learned is that getting excited about creating great content is the easy part. Every single employee in your business has expertise that can be shared with your audience. Actually buckling down and writing or filming a video is a whole different ball of wax.
We often talk to clients about having a "commitment to content." Committing to produce content on a regular basis – whether its a once-a-week video or a daily blog post or some other approach – can be quite burdensome. Creating content is often the first thing to drop down the priority list.
Our solution is to manage this soup-to-nuts for those clients who need the support.
---
This starts with Content Strategy, where we develop content themes, blog post topics, and social media prompts. We focus on recommending content that has the dual benefit of engaging your target audience while also building search engine presence.
Next, we manage Content Procurement, where we work with our content partner to develop the content proposed in the strategy phase. U.S.-born, educated, knowledgeable writers create high-quality, vetted content that engage audiences and help build your website's presence.
With content in hand, we roll up our sleeves and manage Content Deployment. Whether you're on WordPress or another CMS, we source high-quality royalty-free images, and build out posts as much as six weeks in advance. This allows us all to plan ahead for promotion, social media, link building and more.
---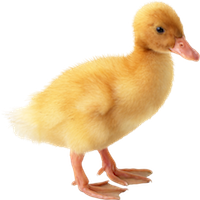 Our Digital Marketing Plans are tailored for businesses that need to plug in expertise to an existing marketing team or to handle everything web without the drama. We provide cost-effective, quality work with accountability and great communication. Give us a shout, and we'll help you decide if Tribal Core is the right fit for your company.
We're really focused on our clients' success.
We've identified a combined longer-term vision accompanied by step-by-step implementation patterns to get things done. Tribal Core is ready and able to help maximize your position and engage your systems in a brand new way.Jason Womack
Co-Founder/CEO, The Womack Company
Tribal Core has an intuitive instinctual grasp of complex concepts that most of us can only aspire to understand, and an old school work ethic with an uncompromising vision that sets them apart from their contemporaries.Jeffrey Weber
Owner, Weberworks Entertainment Group
Seasoned, creative insight and a perspective on my projects that has enhanced the effectiveness of my work, every time. The experience to provide solutions that work with vision, values and personal leadership that leads to mutual benefit.Jack Stephens
Executive Director, Natural Building Network