Full Site SEO
We provide ongoing full-site search engine optimization services, and integrate into your content pipeline.
Local SEO
We fix and expand your online business listings (known as Citations) and you are able to reach your local audience.
Site & Web Audits
We run monthly website audits, keyword ranking, and more, informing a clean, effective Google-friendly website.
We Optimize Your Site for Success
Regardless of one's opinion on the subject, SEO (search engine optimization) dominates the conversation when it comes to site optimization. On-page optimization like proper meta tags and well-structured content still has it's place in a digital marketing approach, and we provide regular updates and recommendations on exactly these changes.
However, the trending importance of SEO is decreasing as Google gets increasingly sophisticated with semantic search, better able to put a webpage's content in the right context. What is becoming increasingly important is technical site optimization, where attention to technical details makes for a stronger site that functions better and ranks higher.
This technical approach is complemented by a focus on Local SEO, where we work to improve your rankings on search engines like Google and Bing, and your presence on online business directories such as YellowPages, Foursquare, Yelp, Superpages and Local.com. This process of Local SEO also audits your Google My Business listing, Bing Places for Business page, geo-related content on your site and online reviews.
Keeping your website competitive requires a multitiered approach to site optimization and sharp attention to data that supports good decision making and smart allocation of resources.
We use a number of methods and tools for review and evaluation in order to ensure your website is technically sound. And it is our job to keep up on Google's recommendations and expectations. We communicate that in plain English, ensuring that you won't be surprised by such arcane considerations as forced https, canonical domains and responsive design.
In fact, straightforward, down-to-earth advice is one of the things our clients love about us.
---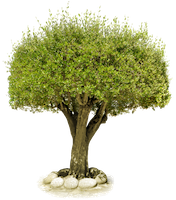 Our Digital Marketing Plans are tailored for businesses that need to plug in expertise to an existing marketing team or to handle everything web without the drama. We provide cost-effective, quality work with accountability and great communication. Give us a shout, and we'll help you decide if Tribal Core is the right fit for your company.
Tyler is an extremely talented SEO strategist, leader, project manager and valuable team member. I had the pleasure of working with Tyler on several projects. He has the unique ability to see the big picture as well as the minutiae necessary to get the job done.Kelly Lemar
Director of Information Technology
Laurel Springs School
Tyler is a fountain of ideas and follows through in a timely manner. His SEO has taken our site to the top of Google rankings and kept it there consistently. He is one of the most productive people I know and is fun to work with besides!Heather MacGumerait
RN & Optime Analyst
Co-Founder, OjaiHealers.com
Tyler is one of the most generous and talented people I've met. He has helped me tremendously with my company and anyone who does business with Tyler or gets to know him as a friend will be all the better for it.Jack Burns
President & Owner
Techspotter