Conversion Tracking
What's your acquisition cost? Let's start by ensuring your ecommerce data or lead generation is dialed in.
Google Ads
We're a Certified Google Partner with two decades of collective experience building campaigns that perform.
Facebook Ads
We take full advantage of Facebook's evolving platform and remarkable audience targeting to build positive ROI.
Our Bottom Line Is Your Bottom Line
Back in Don Draper's time, brands used to spend all their money on TV and print. Return-on-investment was difficult to gauge, and often anecdotal. Advertise on the web, and you have access to an incredible treasure trove of data. Keywords, ad copy, images and targeting provide a powerful tool set for creativity and iteration that leads to profitable channels.
We've built hundreds of campaigns for scores of clients, utilizing the vast array of tools on the Google Ads and Facebook Ads platforms. We target search, display, remarketing, product ads, video, Gmail, Instagram and more.
We deep-dive into keyword research that reveals opportunities to reach a receptive audience with the right message. Audience development further refines the audience, increasing key metrics such as clickthrough rate and acquisition cost. Ongoing account management ensures further improvements, keeping pace in a competitive marketplace.
---
Whether you sell products or services, it's critically important to understand where your traffic is coming from and how well your site engages those users. And not just "web" or "email list," but a level of granularity down to the keyword, the time of day or zip code. Proper Conversion Tracking ensures we have actionable intelligence on your online store, your contact form and other key points of engagement.
When you hire us to manage your Google Ads account (formerly AdWords), we focus on the bottom line. This means attention to every ad, keyword and bid in the account, but it doesn't stop there. We share the responsibility of success when Google Ads traffic hits your site – strategy around landing pages, user interface, calls-to-action, value proposition, offers, promotions and more.
We manage Facebook Ads campaigns too. A lot. The level of detail in audience targeting is producing tremendous results. Good creative and well-crafted landing pages are key to engaging an audience with unparalleled specificity. Seriously. You can reach the 330 women under thirty in Santa Monica, CA who like Axe Body Spray. Or the 2,400 men over 65 in Nashville, TN who like Taylor Swift. Just sayin'.
---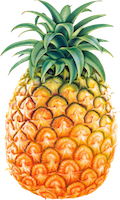 Our Digital Marketing Plans are tailored for businesses that need to plug in expertise to an existing marketing team or to handle everything web without the drama. We provide cost-effective, quality work with accountability and great communication. Give us a shout, and we'll help you decide if Tribal Core is the right fit for your company.
Google thinks we're doing something right.
I speak with agencies every day of my work life, and I am hard pressed to find advertisers who are as passionate and educated about the Adwords landscape as you are, Tyler. I felt we were entirely on the same page when we discussed potential options for your client account.

I want to make sure they know just how good of hands they are in with you as their representative. You were able to speak about Adwords at a level that I rarely see from someone within my daily interactions with agencies all over the world. I truly believe you can be the client's biggest asset as we strive to improve their account's performance. I'm looking forward to helping in any way possible.Jordan Marks
AdWords Agency Strategist at Google