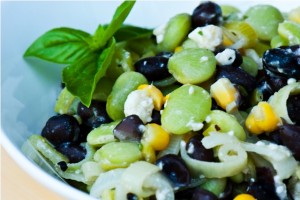 I recently discussed content strategy with an associate of mine who runs a very successful professional services business with nearly twenty employees. Combining the content they already produce (articles for print publications) with a moderated democratization of content creation across their employee base could easily produce a thousand or more posts a year. This creates an amazing foundation for a website and a fast-growing long tail of content. The impact on their bottom line would be measurable and significant.
I came across a nice article from a company called Lima Bean, which has their own take on a content strategy. Thought it was worth sharing for the perspective. An excerpt:
Content really does form the core of any website and it's vital that you develop a content strategy that is engaging and attracts the right audience. It will also help you to identify key themes; facilitate discussion between key stakeholders; drive meta data creation and assignment; enhance search engine rankings; give life to your brand and build customer trust.
awesome lima bean salad image h/t Guilty Kitchen