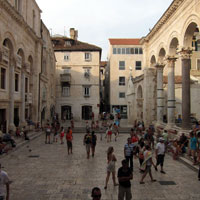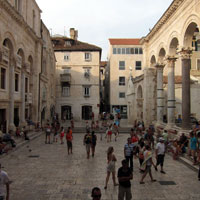 I am putting together an online marketing proposal for a philanthropy-based network, where an existing base of 5,000 or so members will be interacting in an ambitious online community.
It so happens that when you get a bunch of like-minded, passionate people together in one place and give them the tools, they create a LOT of content. It's not phrased as such – you don't send out a newsletter saying hey, come create a lot of content. They come to post events, engage in forums, share news, write blog posts, tag and categorize all that stuff, fill out personal profiles, Like, Tweet, Pin and much more. Content creation and engagement then kicks into overdrive through the use of online rewards and gamification.
The specific question I wanted to explore in this blog post is: what are the guiding principles for search engine optimizing an online community?
1) Identify Content Types
Write down all the possible content types that your users create – blog posts, events, discussion threads, photo galleries, video uploads and personal profiles. Next, how does this content get organized? Categories and tags for blog posts and discussion forums. Geographic and demographic attributes of user profiles. How about kid-friendly, family-friendly or free events organized by city?
2) SEO the Content Templates
Create rules so that every bit of created content has some basic optimization in place. This is done by using database fields in templates, using SEO tools in a theme framework such as Thesis for WordPress or by using a good SEO plugin.
Fields from the database can be combined with plain English to modify the Meta Title, Meta Description, image alt tags and more, creating the right context for the content on the page.
3) Provide SEO Tools for Users
Let users (be it all users or those with a certain trusted permission level) override the settings from the templates, including Meta Title, Meta Description and Permalink. This allows for more creativity in how a user titles content via the Page Title, while still providing a means for constructing a more search friendly Meta Title.
This goes hand-in-hand with providing a value proposition for doing so: good SEO creates more visibility and more traffic for the person who has taken the time to write a great post or list an important event.
4) Give Users the SEO Basics
In addition to the tools above, walk users through the basics of search engine optimization. In just a few paragraphs, you can teach them about character limits, relevant phrases and why they might not rank (or want to rank) for "Summer Blowout" or "My Two Cents" but they certainly might for "Seven Ways To Motivate Non-Profit Volunteers Without Scaring Them Away."
This sort of decentralization scares the heck out of certain manager-types. Depending on the content management system, you can limit this level of access to those who have earned your trust. Regardless, it will behoove you to expand the ability to optimize content beyond the one full-time employee or five volunteers you've tapped for this purpose if your community is creating hundreds of pages of content a day.
5) Advanced Optimization Techniques
Anything that users put in the database can come back out in innovative ways. Let's look at an example using an events calendar. Users can fill out a form to list an event in their area. They input dates, price, venue, location, description and a few fields. All sorts of interesting content ideas can be created using this information.
For instance, a page can be created for "Free Events For The Family in Seattle." This page would have an introductory paragraph and a list of all events tagged "kid-friendly" and "family-friendly" located within 10 miles of the location "Seattle, WA" and with a price of "0".
With a large database, and a decent development budget, creating these niche templates can result in thousands of pages of content that stay fresh and updated because they draw from the content your users create on a regular basis.
6) Reward Engagement
Optimizing content ("on-page SEO") is only part of the battle. Social sharing and incoming links are hugely important in how well your content performs in search engine listings, particularly with Google's Panda and Penguin updates in late 2011 and 2012.
Consider deploying an online rewards platform, where users can earn points, badges and rewards for posting content, commenting, rating, Liking, Tweeting and Pinning.
With all else being equal, a blog post with 10 Likes and 10 Tweets will clearly outperform content with less social sharing, and rewards are a great driver of increasing this engagement.
Summary
Online communities have some huge advantages in content creation. By definition, they are destinations where people share, discuss and engage. Deploying a solid SEO-based content strategy ensures that this doesn't take place in a vacuum, and continues to attract a growing, relevant audience that ultimately leads to long-term success.

image by Tyler: Split, Croatia, August 26, 2012