SAN FRANCISCO – December 16, 2014 – Airbnb, the world's leading marketplace to list, discover and book unique, local accommodations, today announced a new Superguest program that will recognize and reward frequent guests who rely on Airbnb as their primary resource for accommodations.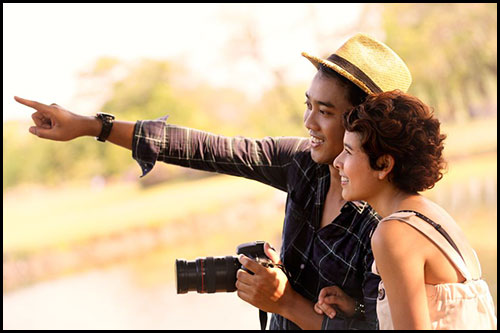 "Last year we previewed a program designed to celebrate and recognize hosts who distinguish themselves in our community," Airbnb stated on its blog. "Since then, we've recognized that guest retention is an important contributor to our long-term success. Our valued guests raise our social visibility through content sharing and travel blog posts, and serve as informal ambassadors around the world."
Superguests will be determined by total number of stays, number of nights booked, and quality of host reviews received. Perks include a Profile Badge on the Superguest's profile page and displayed next to each contributed review, travel credits, free nights, priority concierge and product exclusives, where Superguests can preview upcoming releases and attend exclusive events.
Additional benefits include:
Weighted reviews that appear prominently on property profiles.
First look at new listings in a special preview mode.
Extended stay opportunities with hosts who prefer providing long-term, off-season accommodations to the very highest tier of trustworthy guests.
Product samples and sponsor opportunities with travel-related companies.
Ambassador Program that connects guests and hosts (including connecting experienced guests with new or interested hosts) in physical locations and monthly meetups.
Housesitting feature with a duration-based flat fee.
"Airbnb represents a new form of travel," says Airbnb CEO and co-founder Brian Chesky. "[Our studies] show that Airbnb is having a huge positive impact – not just on the lives of our guests and hosts, but also on the local neighborhoods they visit and live in."
Chesky expressed his strong support for the Superguest program, noting that Superguests would be invited to appear at networking events side-by-side with Superhosts and Airbnb employees, further evangelizing the benefits that Airbnb brings to local neighborhoods and the Airbnb community worldwide.
Branded Credit Card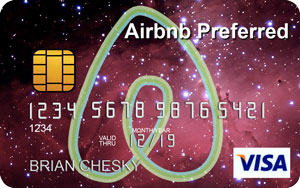 In addition to today's Superguest announcement, Airbnb has also revealed a branded credit card, in partnership with Chase Visa, that earns miles or points on the platform, and can easily be selected as the payment option when booking a stay.
No-interest financing with a six month grace period will be particularly helpful for those who are booking extended stays more than six months in advance.
Airbnb community members will be able to customize their credit card with their own personal Airbnb Symbol.
Verified Wifi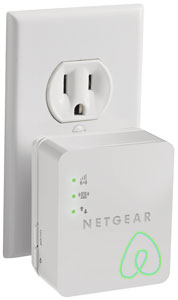 Airbnb has also announced today, in partnership with Netgear, Verified Wifi, a new feature that ensures that all guests will have access to high-quality wifi if the listing states wifi as available in the property.
Hosts can request a small Netgear box that plugs into the wall in the property and connects to the wifi network. It periodically runs a speed test and sends the results to Airbnb. After a week of testing, the property is assigned a speed rating and reliability number, which is displayed on the listing. The data is then used to build an overall internet speed profile for any neighborhood or city.
About Airbnb:
Founded in August of 2008 and based in San Francisco, California, Airbnb is a trusted community marketplace for people to list, discover, and book unique accommodations around the world – online or from a mobile phone. Whether an apartment for a night, a castle for a week, or a villa for a month, Airbnb connects people to unique travel experiences at any price point, in more than 34,000 cities and 190 countries. And with world-class customer service and a growing community of users, Airbnb is the easiest way for people to monetize their extra space and showcase it to an audience of millions. And maybe we don't say it often enough, but we love our guests too.
---
disclaimer: Airbnb didn't write this.
top photo: licensed from Shutterstock