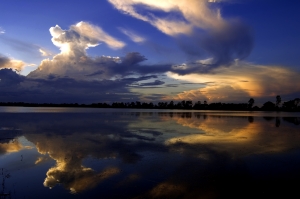 Following is a list of 10 things to know about SEO, and why a website owner should consider SEO for their site. This isn't mean to be a primer on how to do SEO, but rather an overview with some basic knowledge about what SEO is good for, and what to look out for.
• SEO stands for Search Engine Optimization.
• SEO puts your website's content in better context for the search engines. Each page on your website should be optimized for the content on that page.
• SEO is used to reach people looking for what you offer without knowing that you exist.
• Regularly creating content, such as blog posts, articles and press releases, greatly helps enhance a website's search engine presence.
• SEO is primarily based on three things: on-page optimization (such as the Meta Title and many more elements), incoming links (or backlinks) to your website, and domain longevity.
• At lower budgets, SEO works best when targeting local customers or very specific products and services you offer.
• The broadest keyword phrases are far more competitive, and produce much less relevant traffic. Therefore, an effective strategy is to focus on more granular keyword phrases, i.e. "ventura web design services" instead of a keyword like "design".
• A stats program like Google Analytics is essential to understanding how well your SEO efforts are going. Look for the "Keywords" section, which tells you what people are searching for in Google to have found your website.
• Once a search engine has indexed your site, you do not need to re-submit your site to that search engine. Certainly, don't pay for it!
• A website owner should consider learning the basics, and do some optimization on every bit of content that is produced. An SEO expert can always refine these efforts later.
And a bonus item:
• You can't use SEO to trick the search engines for any extensive period of time, because let's face it – Google knows search far better than any of us could possibly hope to. Stick to the fundamentals, whether you are doing SEO yourself or outsourcing it to a firm.
Questions or comments?
(photo credit: mshobi)