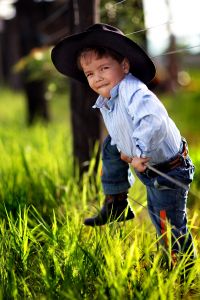 ICANN, the non-profit organization that controls Internet naming protocols (including top-level domains (TLD's) such as .com, .net, .org and newcomers like .biz and .jobs) has voted to open up the system so that groups can apply to create virtually any TLD such as .music or .food.
This is a tidal shift in the Internet world, although its been brewing for more than a decade. In 2001, for instance, there was a group that attempted to get .god certified. I took part in an early-registration period, and had .god become a TLD, I'd be one of those wealthy domaineers that own an island in the South Pacific. I had early-registered perhaps 100 incredible names, including baseball.god, buddhist.god and micro.god to name a few.
Enough about me – I wanted to collect some reactions to the ICANN decision from around the web.
Los Angeles Times
"…interest groups could stake out their own corner of the Web by offering every auto junkie a .car domain name, every law firm a .law address, and every restaurant a site that ended with .food. But just like real estate in the real world, this new virtual land won't come cheap. The price tag to get a new domain created is $185,000."
Media Beat
"The move marks the biggest change to Internet addresses in nearly four decades. It means companies and other organizations can apply to turn their brands into an internet domain extension, such as .iPad or .Prius."
Marketing Pilgrim
"Don't think it's going to be something that everyone is going to be able to either use or afford. In other words, this is not a situation for the little guys… Expect there will be attempts to game and hijack these domains even with the higher cost barrier to entry and the general rules to be applied to these domains. It's the Internet after all so if there is something to be hijacked or 'stolen' there will be attempts. It actually might be fun to watch who will be the first non-brand to be clever enough to run the gauntlet and come out with a prized hostage domain on the other side."
engadget
"It's entirely likely that a new wave of legal spats will crop up with regard to trademarks — we're guessing lawyers in Mountain View won't be too fond of Google.phones falling into non-corporate hands — but hey, that's half the fun from the sidelines. We'll be keeping an eye out for a final decision, and we'll be sure to let you know if ICANN fesses up to what it'll be doing with those stratospheric new fees."
CircleID
"However, ICANN in this four page memo doubles down on its position that only those trademarks with proof of actual use should be included. In this article I explained how the ICANN Board is caught between a rock and a hard place and why the path they have outlined in their memo is the worst of two evils."
Urban Christian News
"The Internet Corporation for Assigned Names and Numbers (ICANN) voted overwhelmingly in favour of the proposal at a meeting in Singapore despite fears that opening up new suffixes could cause some confusion. "This is the biggest change to domain names since the creation of '.com' 26 years ago," said Theo Hnarakis, chief executive of Melbourne IT Digital Brand Services, a California-based company that provides online branding services."