KP asks: my client on UltraCart is considering adding a content management system such as WordPress. What are the benefits of doing so?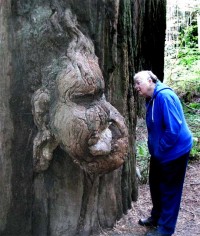 UltraCart is a full-featured shopping cart that works well as an ecommerce solution for small to mid-sized businesses. A business that exists solely on UltraCart is going to find that platform lacking in certain content management features when compared to a platform like WordPress, which is a top-tier, client-friendly content management system.
If you want to produce a lot of content, be it blogs, news, press releases, integration of YouTube videos, etc., then it's important to consider what platform facilitates easy content creation, multiple users, content moderation, search engine optimization and social sharing.
UltraCart has the ability to create "arbitrary pages" but its a poor solution for any kind of ongoing content management. And when it's difficult to do something, that thing slips down the list of priorities and allocated resources.
There are a number of content management systems that could do the trick in addition to WordPress. You might come across Joomla, Drupal, Plone, Squarespace and many others. For a variety of reasons (and not just because I do all of my development in WordPress), WP is a great choice for clients and visitors alike.
If the decision to go with WordPress is made, you have basically three avenues:
1) wordpress.com. Signing up is free to dirt-cheap. It's really easy to use – you can be creating blog posts in five minutes. The major limitation is that there is no access to the plugin ecosystem that adds features and functionality, but the native "Jetpack" plugin adds some really nice features.
2) wordpress.org with an off-the-shelf theme. Generally, a business will engage a web designer to create a reasonably priced website that uses an off-the-shelf theme, either through wordpress.org or any number of premium themes that might cost $25-$100. The open source software that is downloaded from wordpress.org is then installed with a hosting provider that supports WordPress (which is pretty much all of 'em). This gives full access to a huge ecosystem of plugins, but buyer-beware: plugins NOT downloaded from wordpress.org may have bugs, trojans, malware or simply bad code that is hackable. (Side note – WordPress itself had no known vulnerabilities – it's the insecure theme or plugin that can create an exploit)
3) wordpress.org with custom theme. This process involves "theming" WordPress to create an original, custom look-and-feel, which may be part of creating a "seamless" user experience from a platform like WordPress to a shopping cart like UltraCart. This is often done on top of a "theme framework" such as Headway, Thesis, Genesis, etc. This process starts getting up there in price, because there are a lot of hours involved in the precision required to get all elements in place on a website.
The decision to go with a content management system like WordPress is dependent on the larger decisions around a company's content strategy. Having a good understanding of why you create content, how it gets optimized and distributed and how the long tail of content can benefit organic search traffic is part of the puzzle. So is the question of resource allocation – do you have the bandwidth to create content internally or the budget to pay for it? These questions help determine if building out a new website around content creation is the best step for any small business which has budgetary and resource allocation considerations.
(image h/t backyardnature.net)