UPDATED June 6, 2023
What is Self Storage SEO? Self Storage SEO is the process of optimizing the website of a self storage facility so that it has increased search engine visibility for relevant queries such as "ventura ca storage" and "climate control storage near me."
---
Why is Local SEO is so important for Self Storage facilities? Self storage facilities serve a customer base that largely lives within a 3 to 5 mile radius, depending on the type, quantity and density of nearby housing. This is similar to audience targeting for a restaurant, which might target customers within just a mile or two in urban areas, and an expanded radius in more rural and suburban areas. There may be other unique factors such as a military base or university or recreation area nearby. 
That customer radius may also differ depending on the facility offering other types of storage, such as boats and RVs, or serving other markets such as contractor storage.
Thus a focus on local search engine optimization (known as Local SEO) may have the biggest impact in attracting new customers, whether the facility is stabilized or in lease-up.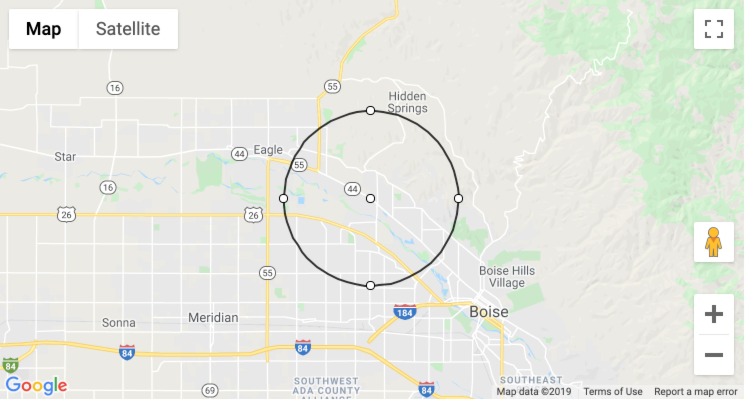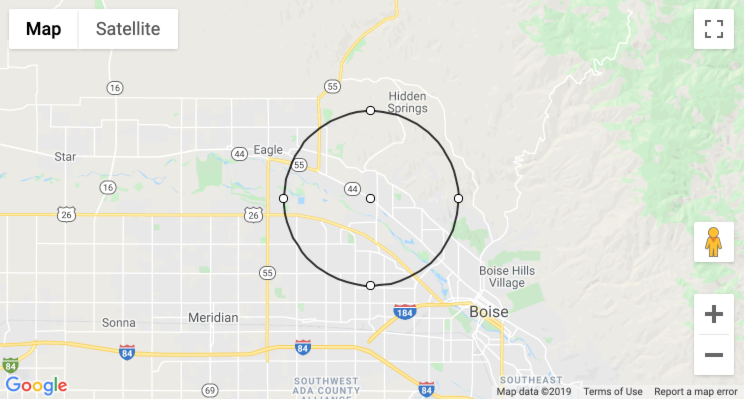 Following is our Guide to Self Storage SEO in 2023.  Most of these optimization steps are straightforward and can be accomplished by selecting a few key SEO and marketing tools, and simply putting in the time.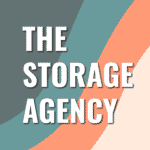 However, a DIY approach to SEO isn't for everyone.  If you read the following, and your eyes glaze over, check out The Storage Agency, our agency built just for storage owner/operators!  We'll take great care of you and your self storage facility, so that you can attract the right customers and keep your occupancy rate high!
And be sure to read our latest article: How AI Affects Local Search for Self Storage
Much of this post can be applied to related services, such as "Portable Storage" (like PODS), "Valet Storage" and "Concierge Storage" as well. One difference is that those businesses may operate without a publicly-visible street address, which may play a part in Local SEO efforts (such as appearing on Google Maps).
Another option is to make internet marketing a line item on your P&L.   If you have the marketing budget, look for a reputable, affordable web marketing firm with a focus on local SEO and data-driven results such as our imprint, The Storage Agency. Consider, too, if you'll also need help with digital advertising via Google Ads, which not every SEO agency offers as a service.
We know how competitive it is out there, even as the self storage footprint in the United States expands.  Per Storage Cafe:  Self storage has grown to more than 1.5 billion square feet of space in 2021. Over the span of the last 5 years, 148.6 million square feet of storage space was built – that's equivalent to 9.6% of the total inventory. 
In the section on LinkedIn below, you'll find a handy 20-point LinkedIn Checklist we've created that you can download for free. Just click through to the Google Sheet and make yourself a copy.
---
Self Storage SEO Guide – Table of Contents
---
1. Mobile Responsive Website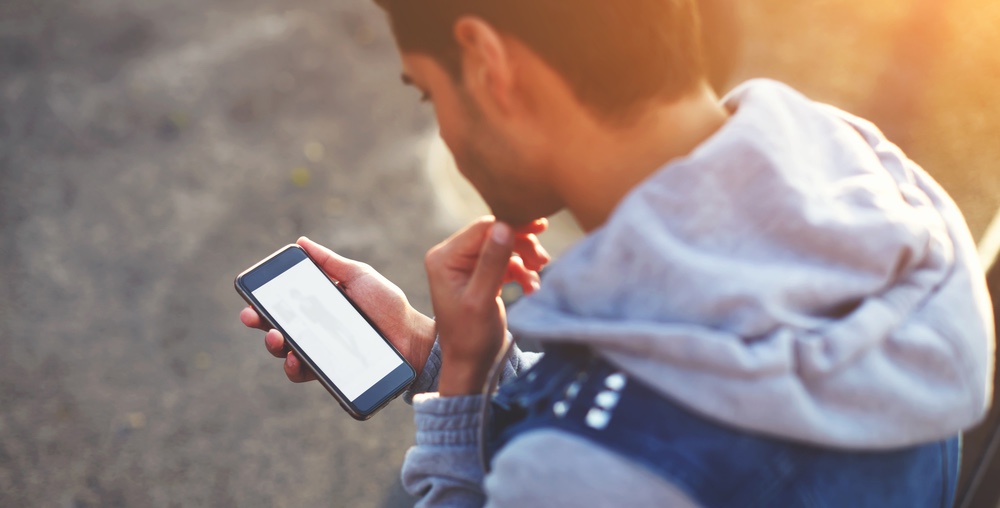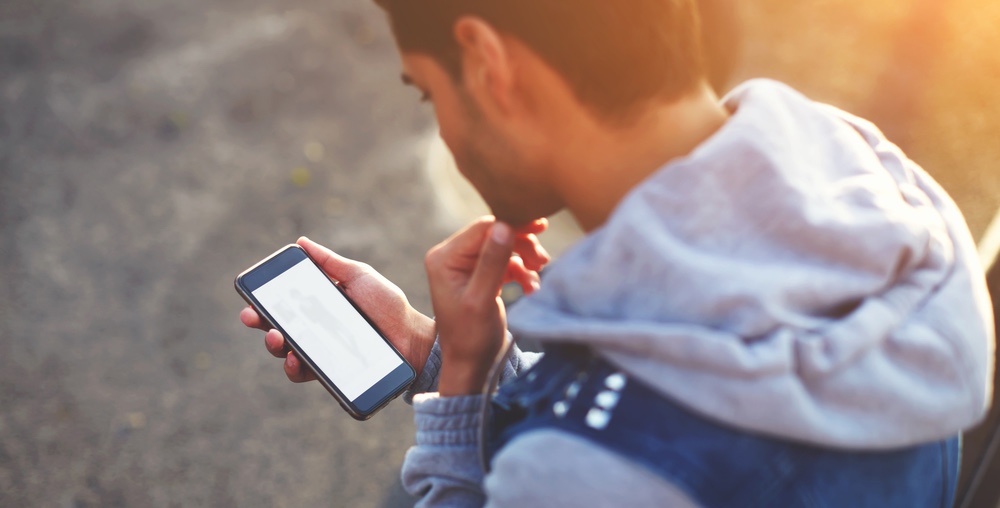 Why a mobile-friendly site is essential for a storage facility.
Self Storage SEO starts with a solid website that is accessible to users on any device, be it desktop, laptop, tablet or mobile. While management companies and REITs such as Public Storage and Extra Space Storage may create a single profile page or mini-site for each of their facilities, it's important for the facility itself to have its own website for additional online visibility. Think of it as owning digital real estate in the search results!
If you use the browser on your cell phone, you know if a website looks good or not.  On a "mobile-friendly" site, you can read everything clearly, within the margins of the screen, and the buttons are easy to press.  You don't have to scroll left-to-right, nor do you have to pinch-and-zoom to see all the contents on the page such as tiny text, nor are images, buttons and text cut off by the edge of the screen. You're looking at a modern "mobile responsive" version of the website. 
In 2023, this is practically universal, because any theme (the look and feel) that you want to apply to your website is going to be mobile responsive going in.   If you're working with a storage website development firm or storage management platform such as Storage Pug or Easy Storage Solutions, you'll have a responsive website right out of the gate.
That said, many, many small owner-operators with just one or a few facilities may have a very outdated website that precedes the mobile era.  If this is you, you might have less visibility online than you'd expect.

Having a mobile responsive site is critically important for self storage facilities. "Visibility is the single most important customer draw," according to The Parham Group's analysis of a typical self storage customer.  Which means that when a prospect is exposed to the self storage brand, they are most likely driving by, with their cell phone on hand to get a phone number, check rates, view hours, etc.
While voice searches are increasing in frequency, and likely part of a future SEO strategy, having a mobile-responsive website remains critically important.

The website itself should have the unit sizes available, the rates, the phone number formatted as "click-to-call" and the address.   There's a lot more a self storage operator *can* do with a website, but it starts with the basics: mobile friendly with clear, accessible information for prospects and customers alike.
If the facility uses third-party software like ESS or SiteLink or StorEDGE to facilitate communications or bookings (or perhaps call for a pickup if using Valet Storage, Concierge Storage or Portable Storage), then that third-party software platform also needs to be mobile-friendly.
Given the ongoing disruption of COVID-19, entering the fourth year of the pandemic, we might also see increased adoption of technology that facilitates safety, such as contactless entry using a cell phone for verification.   Here's an example of a self storage facility in Oakley, CA using an app for contactless gate entry.
2. Business Listings / Citations
How to expand your facility's footprint across the web and get more visibility
Search Engine Optimization, or SEO, is not confined to the main website.  Local SEO is the process of helping a business that serves a local clientele be found by that audience in organic search results. An important component of Local SEO is the development of business listings, or Citations, on business directories. 

If you've traveled or searched for a restaurant, you're familiar with these business directories – Yelp, TripAdvisor, YellowPages, BBB and many more.  Google considers over 200 factors when determining the "authority" of websites and subsequent search results. In Local SEO, Citations are one part of an overall approach to creating search visibility for self storage.  For more information, read our article published by Inside Self Storage on Local SEO for Storage Operations.

How to create Citations for a Self Storage facility? Creating Citations can be done manually or using a third-party Local SEO platform such as BrightLocal.  The most important consideration in creating citations is to ensure consistency of data, so that the business details (such as name, address and phone number, aka "NAP") match the website exactly. Or nearly exactly, as one site may show 123 Main Street and another may show 123 Main St. Google is intelligent enough to understand and parse these variations.  
Secondarily, it is useful to fill out all of the fields that are made available, including business description, hours of operation and any COVID-19 updates such as contactless entry. Also be sure to include high-quality images formatted to spec. Those images may capture the business office, the units, the exterior of the building(s), the team members, drone footage and happy customers. The goal is to give prospective customers a good feel for the facility. You can also convey important attributes of trust and reputation.
And how about ChatGPT?  What we've found in our research on AI is that Google is testing a significant overhaul of search results, via Generative AI and SGE (Search Generative Experience).  Sticking to fundamentals (clean data, increasing authority and steady acquisition of five-star Reviews) is the best bet for any self storage owner/operator navigating this new AI-driven landscape.
Lastly, we'd recommend building your visibility by appearing on podcasts, which can help establish your thought leadership while also building backlinks to your website from the podcast episode page.  You can search on Apple Podcasts, or get in touch – we provide our clients custom, highly-targeted podcast research.
3. Reputation Management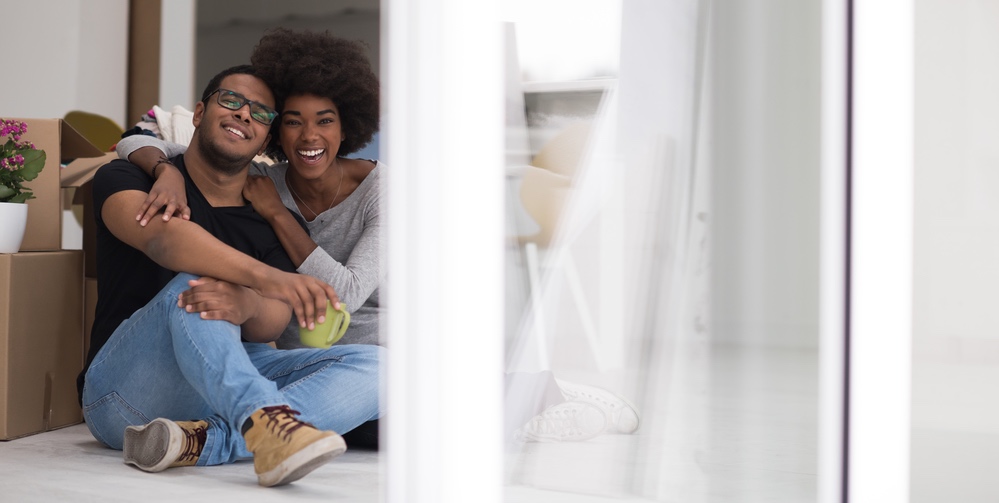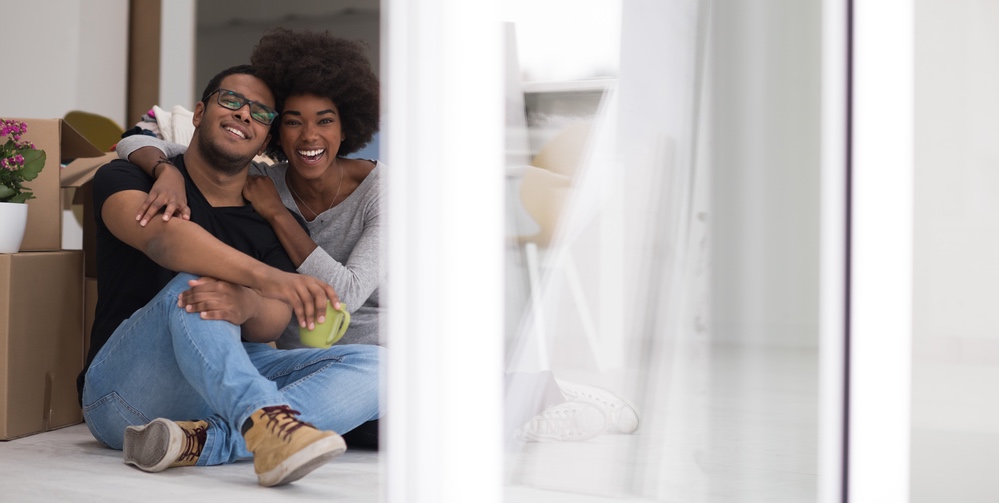 How to stay calm and carry on when you receive a negative review
How to manage the reputation of a Self Storage facility? Another benefit of building Citations is to positively influence the facility's online reputation.  This is known as reputation management, which is an SEO function, because you are optimizing your presence on search engine results to the best of your ability.
Similar and complementary to having a property website, building citations that you control may take up valuable "real estate" in the search results.  This allows you to have some control over the overall profile of a business online. 

Another component of reputation management is monitoring online reviews.  Claiming and controlling business profiles on these third-party sites allows for effective response to user engagement. How businesses respond to both positive and negative reviews can greatly affect a user's perception of that business.
For businesses such as self storage (or a mom-and-pop restaurant for instance), you can imagine how important it is to – first – offer great service and take care of issues so that customers are more likely to leave a great review. Secondly, it's important to assess, mitigate and respond to any negative reviews as effectively as possible.
In some cases, a site may have an appeals process to contest a negative review, particularly if it seems "astroturfed" or left by a competitor.  If you feel you fall into this bucket, use that to your advantage by appealing with a thoughtful, considered argument.
When a loyal customer leaves a positive review, they can be quickly thanked.  If a negative review is left, that too can be quickly addressed in a non-confrontational way.  Any prospective customer wants to see positive reviews and quick response from management to any potential issues.
4. Local Community Backlinks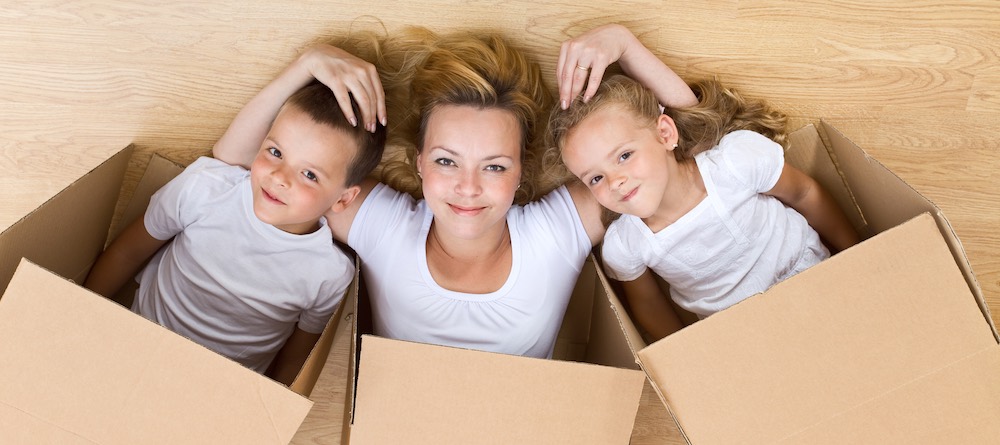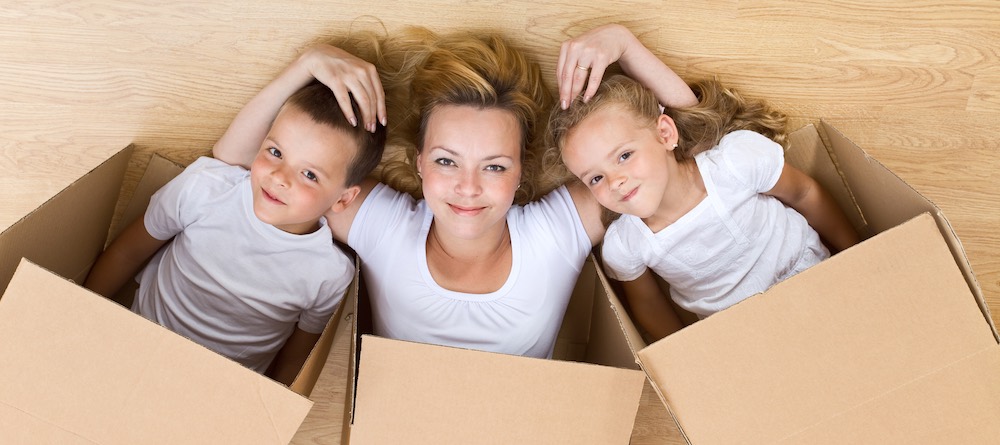 Be a part of the community – both online and offline
One of the more challenging aspects of SEO is the process of attracting and building links back to your website, known as backlinks.  Not just any links are valuable – they should be from sites that themselves carry "authority."

Because the customer base for a self storage facility is so localized within a 3-5 mile radius of the facility, backlinks from other local websites carry a lot of weight.  A self storage facility is part of a local community and Google understands this!
We believe that the idea of any local business engaging with and supporting the local community is ethically the right thing to do, especially in such difficult economic times for so many families.  It helps share the burden we all face during the pandemic. It's also a great way to raise visibility and build website authority.
Facility operators should start by ensuring full profiles on the websites of any local organizations of which they are a member.  The local Chamber of Commerce is a great place to start, along with the county Economic Development organization.  Other possibilities include state and regional Self Storage Associations and regional private/public initiatives.

Additional ideas for local backlinks include the following, with some of these largely punted until after the pandemic is under control:
guest articles for the local newspaper – write about local events and things to do, such as a festival, fair or blood drive. Or profile a good citizen in the community.
sponsoring a Little League or soccer team – we all know how much stuff families with kids collect.  Gain some visibility for the self storage facility with a sponsorship, and be sure to agree on a link back from the Little League team website.
paying or otherwise incentivizing a local blogger to cover the facility – consider piggybacking on other community news to propose something newsworthy, which might be an interview with the owner or manager.
donate a unit to a local non-profit – many non-profits could use the extra storage, particularly if they are seasonal, such as a shelter.   This may take on particular relevance in pandemic times.  Reach out to your local Food Bank, they very well may need help!
issue newsworthy press releases to the local paper and local bloggers – published releases with links are helpful, and can lead to additional press coverage, such as an interview or inclusion on a panel.
membership in affinity groups – for instance, if the facility offers RV and boat storage, consider joining the local Boat Club to gain visibility with a target audience.
storage facilities with an eco-friendly component (such as LEED certification or solar) might procure links from business directories and local news organizations who promote green businesses. (idea hat tip: Moz)
attend local tech and business meetups, where attendees have a profile page on the website that organizes the event.  As we resume normalcy even as the pandemic continues, be sure to participate in the local events that can bring you business (and take the health precautions you need).
5. Blogging and Content Strategy
Blog posts should be local and focused on quality not quantity
You've probably heard that having a blog is important for search results.  Well, yes, sort of.   The reason this item isn't listed #1 above is because the commitment to blogging for a self storage facility can be so challenging for a business that already operates as lean as possible.

Undertaking a content strategy should focus on quality, not quantity.  Try creating resource pages that provide value to the local community and in particular the target demographic.  Let's say the self storage facility is in El Paso, TX near Fort Bliss Army Base.  We know that military bases have a high usage rate of self storage facilities (PDF).
More than 1.5 million self storage units nationwide are rented to military personnel (6% of all units); however, in communities adjacent to domestic US military bases, military occupancy can be from 20% to 95% of all rented units.

Self Storage Association
Writing a thorough article on a frequently-searched, highly-relevant topic such as "hotels near fort bliss" may result in good traffic and backlinks from other sites. Any earned backlinks will build authority to that resource page, and to the entire website to a degree.
If this page becomes an "evergreen" post that consistently ranks at the top of results over time, update it every three months to ensure quality, comprehensive coverage and freshness.
Here's another real-world example of how this works using a neighborhood guide put together by West Coast Self-Storage. By using their blog to cover the various neighborhoods in Everett, Washington, this self storage operator is getting in front of people that might be considering moving to Everett. It's no coincidence that they have three storage facilities within a few miles of the city. Updating this for 2023 would ensure that searchers have the best and most recent information at their fingertips.  In this case, the page was last updated over six months ago and may start seeing some drift in search results.
In both examples above, getting to the top of search results requires high-quality content (or even the best-quality content), good domain authority and probably a few backlinks. Maintaining those search results will likely require revisiting the post with fresh content on a fairly regular basis. How often? Perhaps every couple months for the content with the most competition.
6. Keyword Optimization
Why actual on-page SEO isn't the most important thing you can do
Keyword optimization? Don't sweat it.  Really.   Yes, we're going against the grain here.
A single pass through the website, optimizing meta titles and meta descriptions for the facility and location on each page, is a great example of the 80/20 rule, where a small amount of effort produces the lion's share of results. 
Having an SEO professional conduct the initial single pass will be within any facility's budget, and will get the facility much farther down the digital road. What a facility owner does not need is an expensive agency promising to "optimize the keywords" on an ongoing basis. This does not build site authority, which is a much bigger determinant of where the facility shows up in local search results.
What is Semantic Search?
Google is getting increasingly good at semantic search – understanding the intent of what someone is searching for, and the context of pages it may serve up in results.  You no longer would derive any benefit from writing about your "self storage facility in Des Moines that serves self storage customers in the Des Moines metro area where there is a need for Des Moines self storage."  In fact, you could harm your position by writing "artificially" about your topic and audience. Write naturally for humans, using engaging and compelling copy that builds trust with your audience.
This will continue to evolve as AI is rolled out to search results, where searchers can build on previous searches to hone in on specific needs.  For instance, Google will increasingly be able to accurately answer a query that drills down to a "storage unit near me with climate control, drive-up access and access to electricity with great reviews and the best prices."
What About Self Storage Near Me?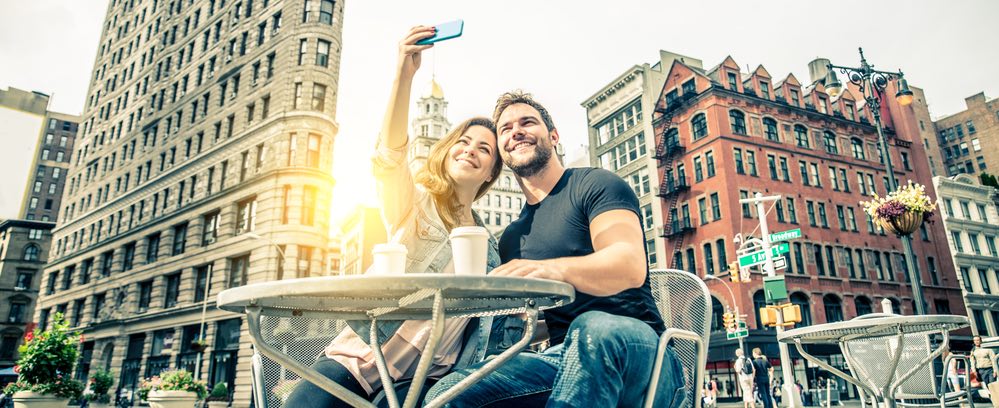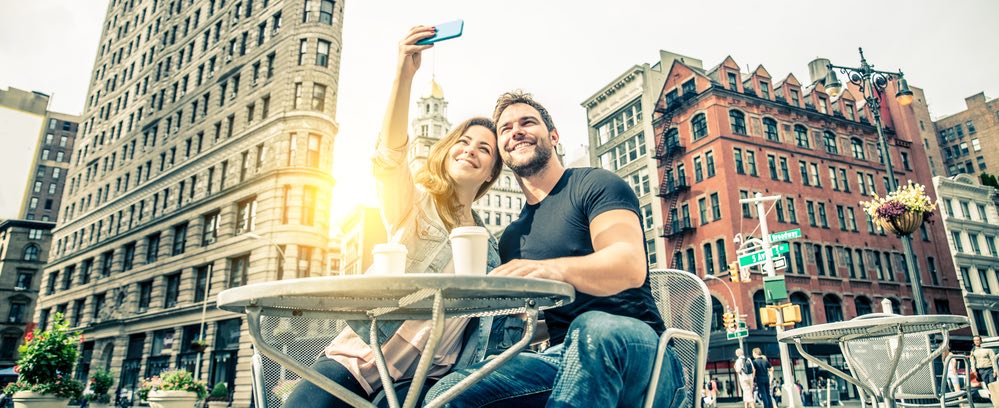 A note about "near me" searches: they've skyrocketed in popularity the last six years.  We see a huge number of "storage units near me" and related searches in the Google Ads campaigns we run for our storage operator clients.  Why? 
Increasing adoption rates of mobile devices
The use of voice search
The consumer expectation that Google or Siri will know what you're talking about when you say "italian restaurant near me" or "starbucks near me" or "self storage units near me."
As long as your site loads quickly, works great on mobile devices and develops increasing authority through quality backlinks, it will rank for relevant searches, including near me queries.  Let's put it another way – keyword optimization is not the low-hanging fruit here.
Also consider the adoption of new business segments such as portable storage, valet storage or concierge storage and how that affects your business. You might be able to expand your business to include valet storage. Or perhaps you can get ahead of competition by creating a financial model that shows why more traditional self storage is still the right fit for your target audience.
7. Google My Business
If Google gives your business a tool, use it! Google Business Profiles can give you an edge
A business should start or claim it's Google Business Profile (formerly Google My Business) with all due haste.  In 2023, it looks to be gaining in importance, particularly in terms of competing in Local Search.
Your Google Business Profile, or GBP, is the "knowledge panel" of information in the right column of search results. For instance, searching "tribal core ojai" brings up our panel of information, most of it controlled by logging into our GBP profile.
GBP managers should use all of the tools at their disposal, including accurate information, such as the storage unit sizes available, so that prospects know they can rent a 10×5 or a 10×30 storage unit to match their storage needs.  And maybe a covered RV spot too!
We'd also recommend regular posting of events, news, specials, coupons and more.  This includes new fields in the profile that allow for COVID-19 related information such as contactless entry, disinfecting procedures and temporary hours. 
Google has signaled the importance of Google Business Profiles, and will continue to add resources and tools (such as improved access for chain locations) to the platform for the foreseeable future. 
In fact, actively managing GBP appears to be increasingly important as Google tests and rolls out AI tools such as Generative AI and the Search Generative Experience – it's critically important to manage one's own data given that the AI tools have been notorious in making stuff up and sourcing inaccurately.
8. LinkedIn Company Page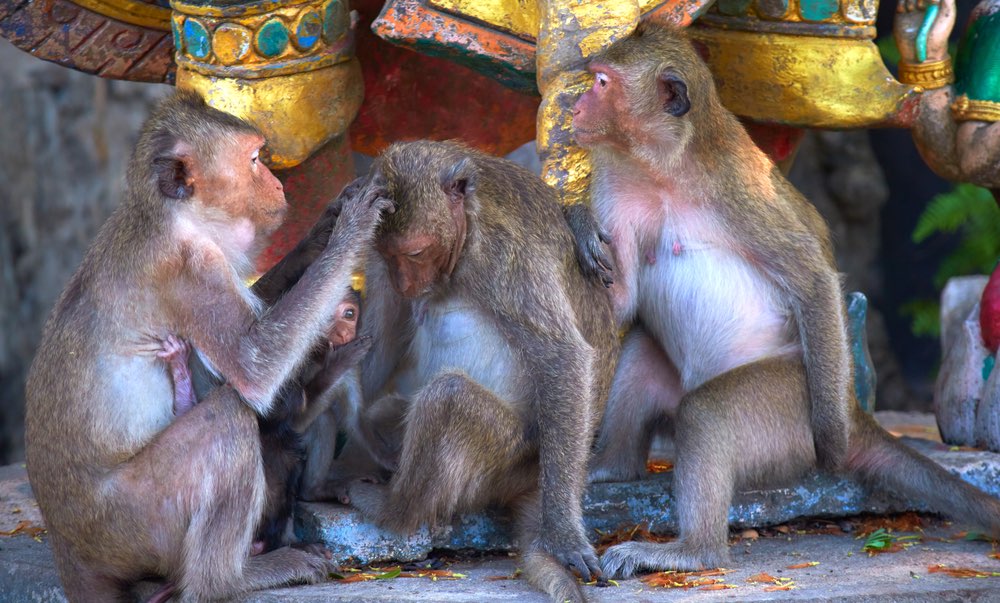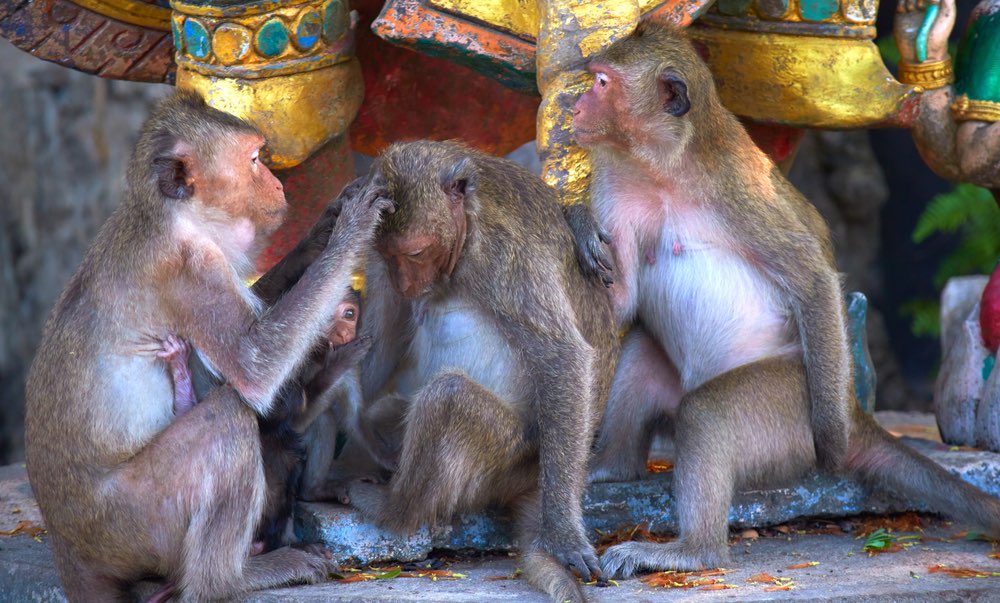 Visibility on LinkedIn can benefit both a b2b and b2c strategy
A self storage facility should maintain a complete business profile on LinkedIn, in the form of a Company Page. A company page is generally created by an executive of the business, and an administrative role is often assigned to an in-house marketing person or outside vendor.
We've identified 20 key elements to a successful LinkedIn Company Page, including the cover image, tagline, services, hashtags and more. We've created a Checklist for you to use to better market your self storage business. Click through to the Google Sheet below, and make yourself a copy!
20-point LinkedIn Company Page Checklist
Having a robust LinkedIn page contributes to your overall brand authority and can create opportunities to connect with a powerful self storage ecosystem of sponsors, operators, investors, brokers, lenders and more.
Investing time in a robust LinkedIn Company Page is even more important for multi-facility operators. Any opportunity to build authority in the parent organization will benefit the individual facilities. Check out the major REITs on LinkedIn such as Extra Space and CubeSmart to learn how they are engaging their LinkedIn audience.
Plus, everyone on LinkedIn has a personal life – and that includes owning stuff. People need a place to put that stuff! Being visible across multiple channels increases the likelihood that you've increased your brand recognition enough to bring in new business to your storage facility.
9. Local Digital Advertising
Digital Ads have replaced the Yellow Pages for Self Storage advertising
SEO is largely undertaken to influence the self storage facility's position in organic search results.  Digital advertising can augment SEO efforts by taking up more "real estate" in search results, which will increase traffic for the self storage facility.  For instance, Google's local search results might include a facility's website, Google's local "3 Pack" rankings, Google Business Profile (formerly Google My Business), Yelp results and more.  Targeted advertising can grab a high-visibility piece of this pie and generally be quite affordable.
An example of Google's local "3 pack" listings that include an ad followed by three organic listings below. This is prime digital real estate, like a big sign next to a 6-lane highway!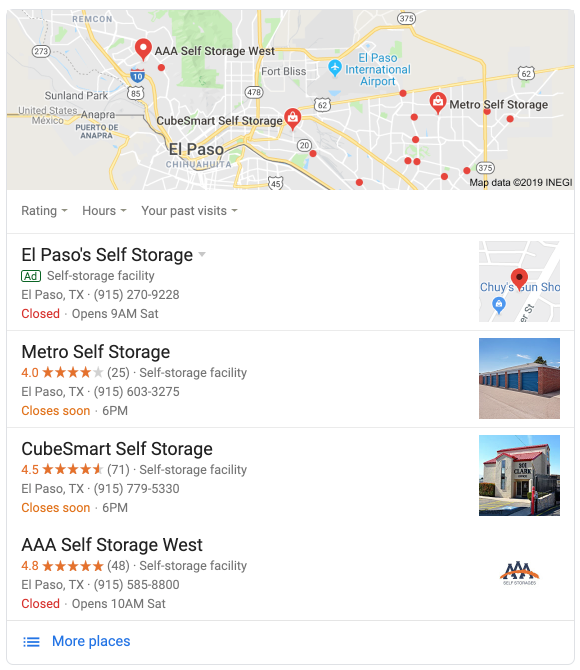 Most commonly, advertisers use the Facebook and Google Ad platforms.  The difference between the two is that with Facebook, you're trusting the platform to find your ideal audience, while with Google, you're showing ads based on "search intent" – what people are actually looking for in the moment.
In both cases, advertising can be highly-geographically targeted, down to a small radius or specific zip code.  This can make advertising for self storage very cost-effective, since you're only paying for traffic that is physically nearby.
How to best market a new self-storage company?
If your self storage facility is new to the market (or a re-brand), you'll want to build your site's authority.  Google Ads can provide immediate traffic, while you concurrently build Citations and Backlinks for the long-haul.  See #2 and #4 above for DIY and contact us for Google Ads support.
What kind of Google Ads do storage companies need?
We'd recommend using all the relevant tools that Google makes available, including Search Network (text ads on Google Search), Display Network (banner ads on millions of sites), Performance Max (Google's omnichannel product in beta) and YouTube.  This pairs well with Remarketing and Geo-Targeting.
What is remarketing?
Another approach both Google and Facebook facilitate is remarketing, where you're able to show ads across the web to someone who has already visited a website. Some people refer to this as retargeting, which is the same thing. For instance, if Mary visits BobsSelfStorage.com but does not sign up for a unit, she might see ads for the website over the next 30 days, including a coupon or special to entice her to sign up.
We're all familiar with checking out a product and then seeing ads for that product everywhere you look on the web. That's remarketing – you've expressed an interest in something, and as annoying as it can be, those repeat ads can lead to higher sales. They can be geo-targeted so that they'd only show to people within, say, 10 miles of the facility or in the facility's zip code.
10. Location Schema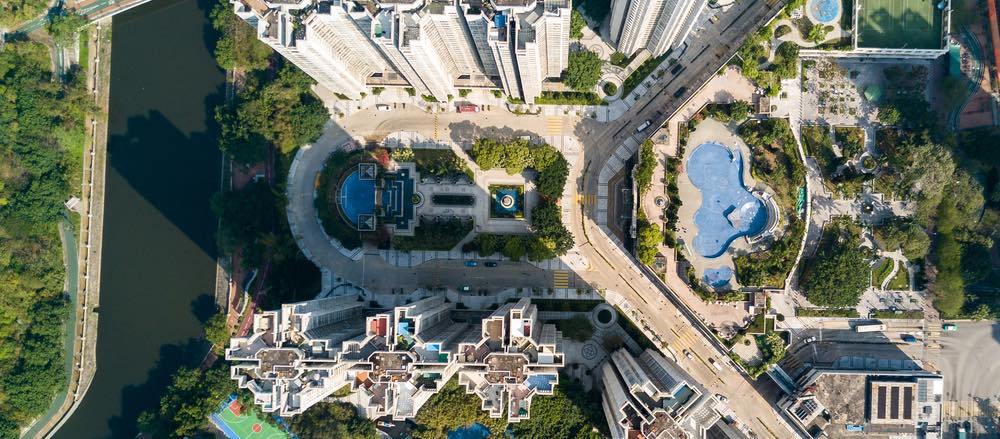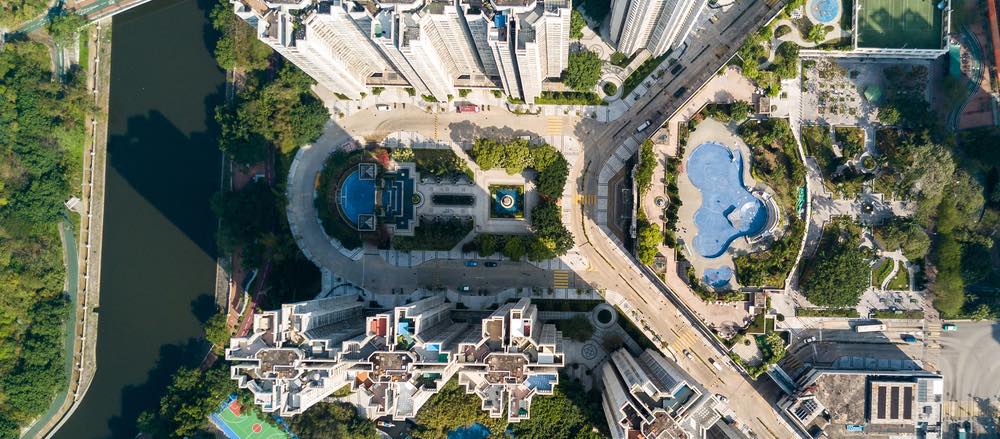 Advanced SEO – enter at your own risk
Warning: a bit of code-speak ahead. A self storage facility's physical address on the website can be marked-up in a schema format, meaning that behind each element of the address (including city, state and zip) is a bit of code explicitly defining those different elements.  This is also known as structured data. 

Why is this important?  Because Google is increasingly responding to technical SEO considerations in their rankings, and displaying structured data. Using structured data is a great way to establish the proper context for a self storage website, while ensuring consistency of data – especially the most important bits of data: name, address and phone! Ultimately, you're providing good data to those users who would find your service to be relevant and valuable.

Implementing location schema can usually be handled by a web designer or developer with no significant custom development.  WordPress has many tools to implement this type of code, usually placed within the theme.  One cautionary note here: many self storage facilities are on proprietary storage-only content management systems that may lack certain features or flexibility in managing code.

Let's look at an example of location schema.  Here's an address we can use to test:
 Bob's Self Storage
 123 Main St
 Springfield, IL 62701
 USA
The equivalent schema (which would be placed in the code of the self storage facility's website, most likely in the footer), is as follows.  This can be generated by using an online schema tool. For instance, we can see the value of 62701 in the property of "postalCode".
 <div itemscope itemtype="http://schema.org/PostalAddress"> 
 <span itemprop="name">Bob's Self Storage</span><br> 
 <span itemprop="streetAddress">123 Main St</span><br> 
 <span itemprop="addressLocality">Springfield</span>, 
 <span itemprop="addressRegion">IL</span> 
 <span itemprop="postalCode">62701</span><br> 
 <span itemprop="addressCountry">USA</span> 
 </div>
It's very important to test when implementing code like this on a website.  Fortunately, Google offers their Rich Results Testing Tool (formerly the Structured Data Testing Tool), so that we can see how Google views and interprets schema such as this.  Below we see our marked-up schema code on the left, and we see how Google translates that on the right.   No errors – the code validates (0 Errors, 0 Warnings). Great!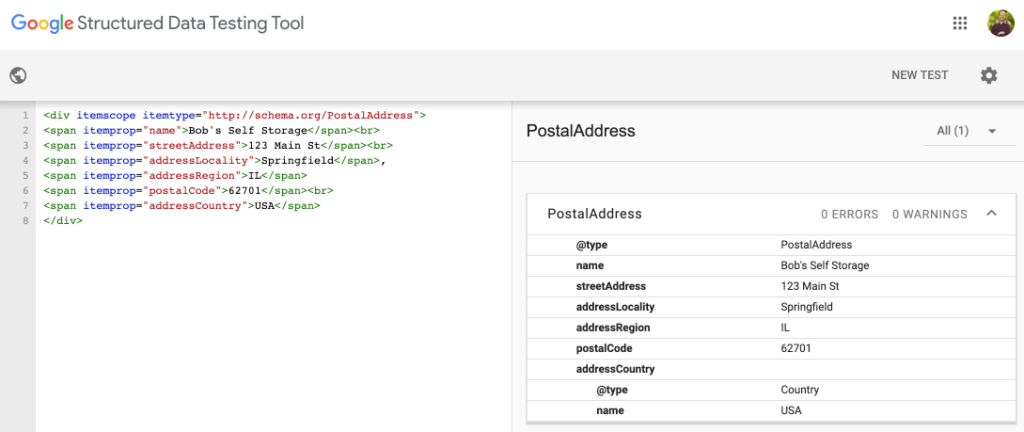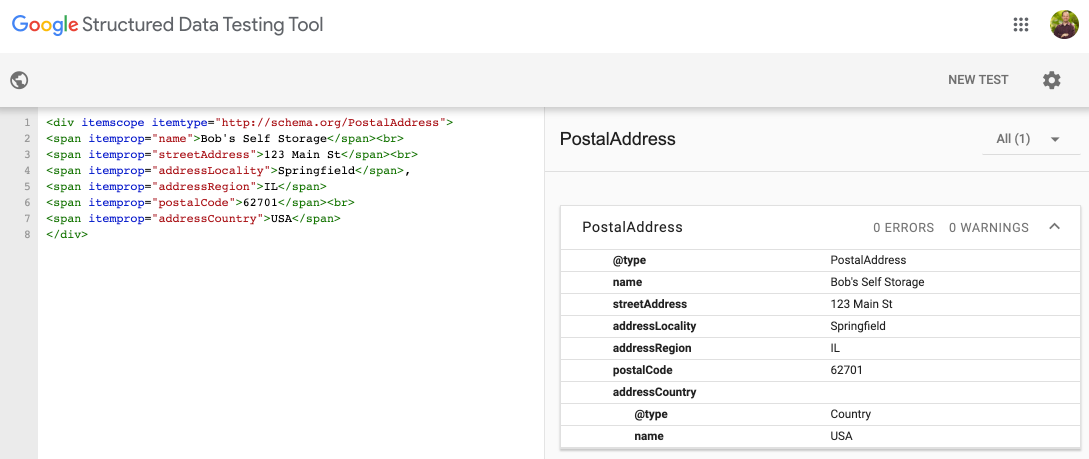 Note you can use the Rich Results Testing Tool with a code snippet or a URL.  If you test a code snippet, we recommend also testing the URL once it is deployed on the site and live.
11. Page Experience
How Google is driving better User Experience with new metrics
It's rare that Google telegraphs any upcoming changes to its algorithms that determine search rankings.  They've made an exception for page experience, which is how site visitors actually experience a website based on some key measurements.
Page experience includes:
Core Web Vitals – metrics that measure real-world user experience for:

Largest Contentful Paint (LCP) – loading performance
First Input Delay (FID) – interactivity
Cumulative Layout Shift (CLS) – visual stability of the page

Existing Search signals, including:

mobile-friendliness
safe-browsing
HTTPS (secure website)
guidelines on intrusive interstitials
In short, there are some useful tools like MS Clarity that are currently available that can help assess and diagnose any of the above issues with a site that may be affecting performance.  
While a small mom-and-pop storage facility might not have the inclination or budget to address page experience, rest assured that the big storage companies and REITS are paying attention.  
This looks to be a primary consideration for competing in search results in 2023 and beyond.
Summary
We hope our 2023 Self Storage SEO guide drives your facility to success!
While many self storage facilities rely on physical signage and car traffic visibility for their new customers, effectively deploying an SEO practice can reinforce what a prospect sees offline and reach a new audience online. This can aid an owner during both lease-up and for a stabilized property.
This year, we see an increasingly data-driven, AI-influenced world, where SEO efforts can move the needle, increase new customer acquisition and boost the bottom-line Net Operating Income numbers for an operator that is confronting a highly competitive environment.  Got your permits and breaking ground?  Doing a Certificate of Occupancy storage deal? Lease up quicker with your digital strategy!
We encourage you to leave a comment on your experience or challenges with self storage SEO below.  Let us know how your storage business is doing. We're happy to answer any questions you have!
We know that DIY internet marketing can be frustrating and confusing. If you could use a solid marketing partner focused on moving the needle for your self storage facility, visit our dedicated agency just for storage at The Storage Agency.  We're here for you!