Do you succumb to stage-fright when creating a blog post? Actors take care of nerves with meticulous preparation. We're here to take care of pre-blog nerves and get you started with SEO & Content Strategy so that your business can flourish on the stage.
We've developed well-honed topic research methodology so that you always know your lines and find a receptive audience. We'll help you speak to your audience and climb the rankings in search engines, even in the face of what might look like fierce competition.
We help you make the most of your time and be as creative as possible by a) eliminating time spent staring at a blank screen and b) ensuring that your content is focused. The best way to build a consistent social media content strategy is to organize your content before you sit down to write it. This doesn't only mean filling out your content calendar, but also knowing what to write in each blog post.
So, without further ado, check out some of these great blog post writing ideas to help fuel your creativity and boost your business. Then get started with our Topic Research Roadmap and let our experts focus their skills on your content.
Build an FAQ in your blog post
The answers to common questions are destined to be popular with your visitors. This makes an FAQ section blog content gold. Writing an FAQ post is also a great way to show off your expertise and demonstrates how much you value your customers.
Yet another awesome benefit is that they may save you work elsewhere. If your sales staff are frequently answering the same questions, for example, a FAQ will allow some of your visitors to be better informed before they talk to your salespeople, which means that they will be further along in their decision-making process. It will also alleviate some of the pressure on your sales staff so that they can make more use of their skills and time. If a customer does phone up with a question that is answered on your website, your representatives have the option of answering them concisely before referring them to the FAQ for more detail.
Create a Guide for your audience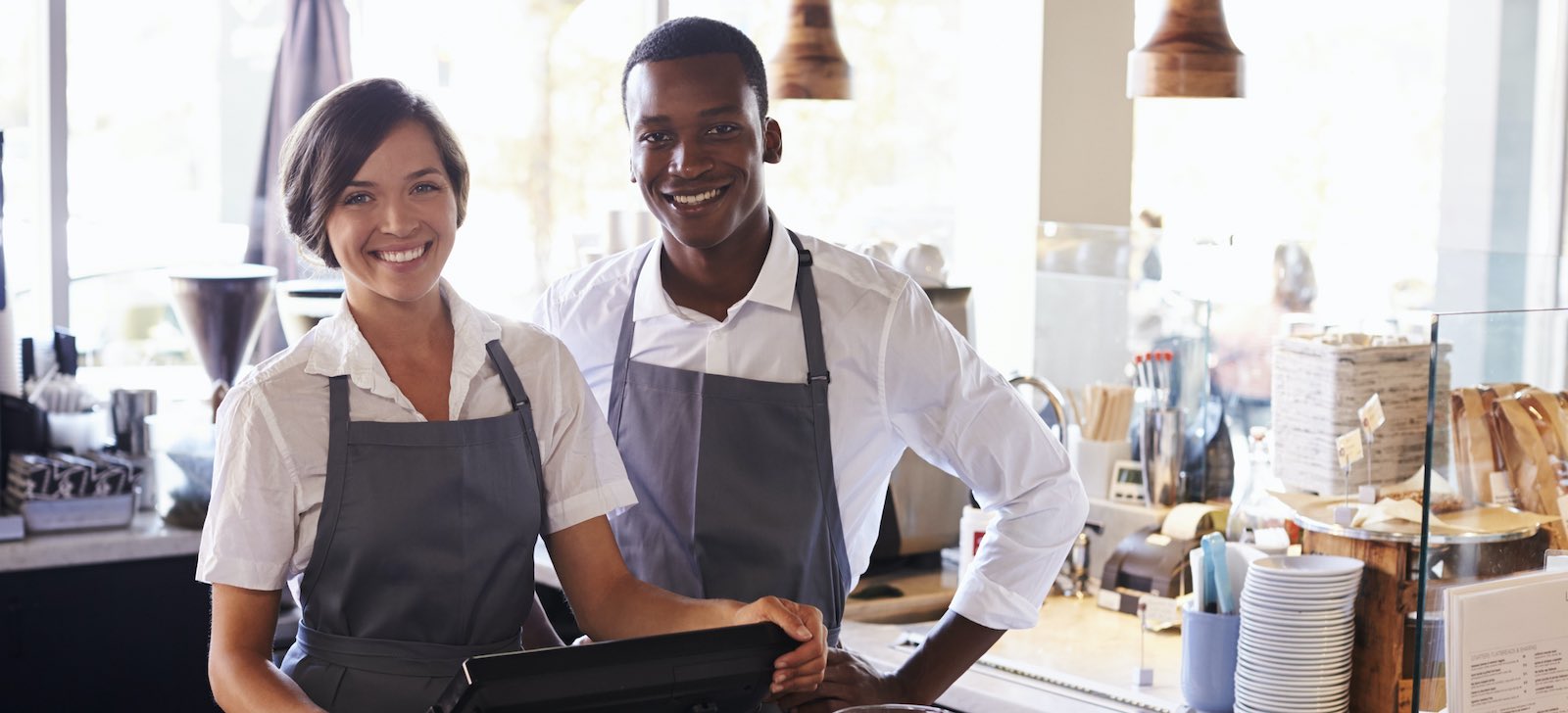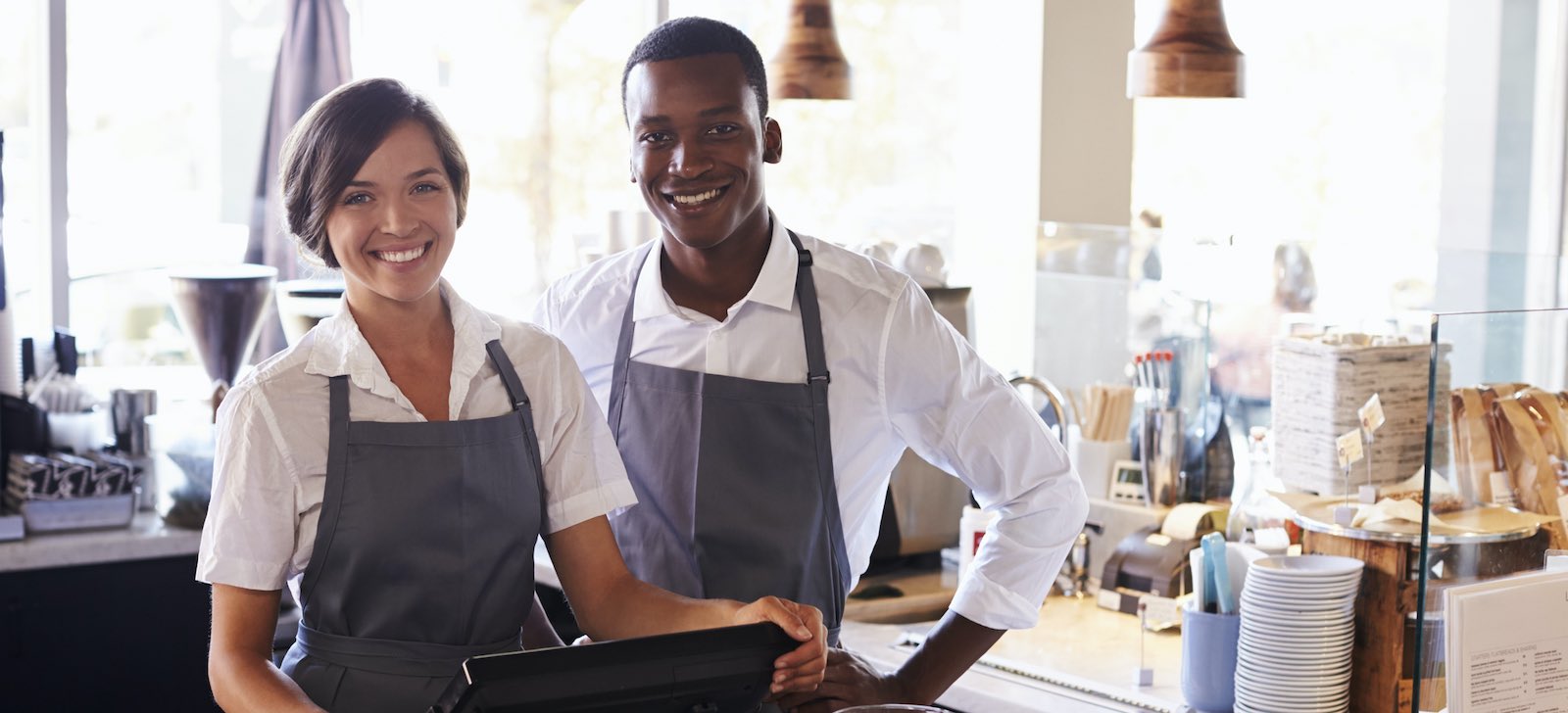 If you are an expert in your field and/or you want to help people by passing on your knowledge, creating a guide is useful. Create the guide on a subject that aligns with your customers, their lifestyles, and their needs. Offer the guide as a downloadable PDF in exchange for an email address to build your email list. This is known as offering a lead magnet.
The content you create for the guide can be repurposed in any number of ways throughout your site, including excerpts, summations and helpful lists.
Write about your company values
You may be offering similar products or services to another business, particularly if you sell commodities. However, you can stand out by explaining your focus. Are you a family-owned business with an emphasis on family values? Perhaps you're proud of your size and your access to a vast network of experts.
We've always admired the up-front values that
EO Products
wear on their sleeves. We've had the pleasure of
working with EO
, and we can attest to their unified voice on integrity, sustainability and kindness, which has built them a loyal community of customers. They've also found themselves at the forefront of the COVID-19 response as manufacturers of hand sanitizers, and it's been interesting watching their messaging as they navigate through.
One of the several benefits of blogging your company values is that the process may help consolidate your ideas. Putting your business values into words can also be an effective way to share your mission statement with your staff and make sure that everyone knows what the firm stands for. In this way, you can reaffirm your sense of identity, internally and externally.
By self-identifying in this way, you may also attract backlinks from like-minded blogs and press coverage that has sought out your perspective.
Business goals and company vision
Expounding on your business goals can help you connect with your audience, because it gets to know more about you and where the firm is going. It's always a great way to make your firm accountable, which can be good for motivation! Goals can go hand-in-hand with a company vision or mission statement.
You could consider writing your business goals for the next year, five years, or ten years. Following up and updating regularly can provide you with yet more blog post content that will engage visitors and give them an insider look into how you are doing and where you are headed.



For an example, take a look at the Mission page of SpaceX. They've done a spectacular job at marrying imagery and mission in a variety of different visual interfaces. Note the timeline slideshow, the flight path infographics and the embedded video.
Newsjacking as a content strategy
Newsjacking could be described as taking a popular news story and generating traffic to your site by writing about it in relation to your business. The trick to newsjacking is to get there fast, use the right keywords, and write honestly and authentically about your reaction and opinion on the story.
If you can muster up a nimble response, make it clear why the story is relevant to your business and your clients. This helps you avoid coming across as inauthentic, rather than adding value to your brand.
Communicating with your audience while being topical can be an effective blog strategy.
Consider coordinating written blog posts with video responses on a YouTube channel, to expand exposure and the chance to grow your audience. This works for satire, commentary, editorial and more. Check out Sarah Cooper with near-instant response satire using the President's own words. Here we can see she has racked up 400,000+ views on YouTube for a video originally posted on TikTok!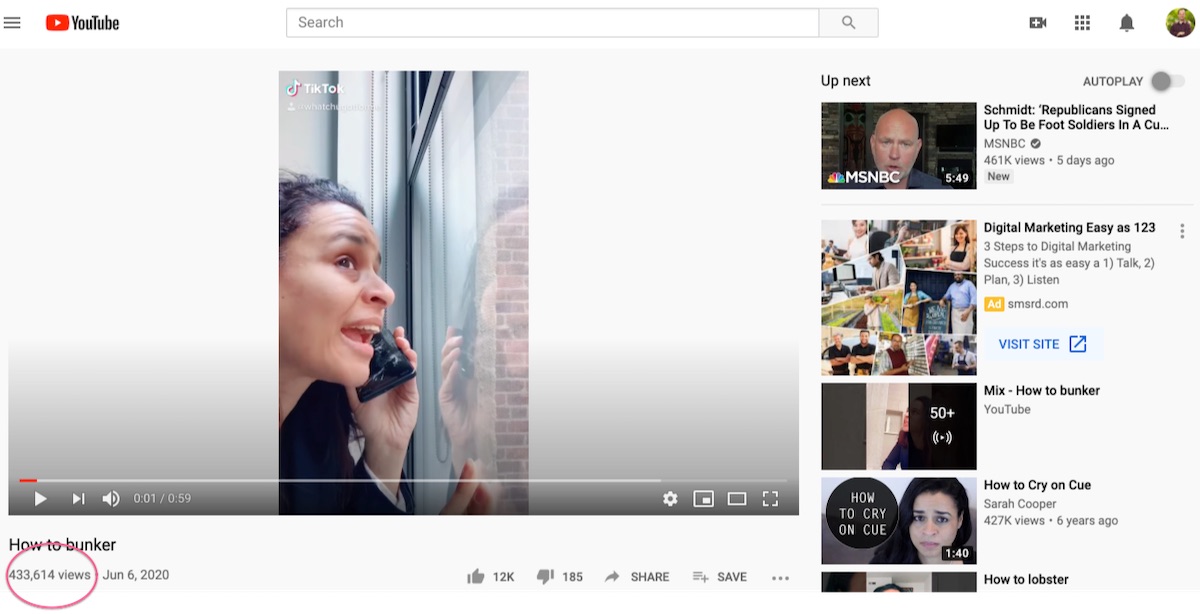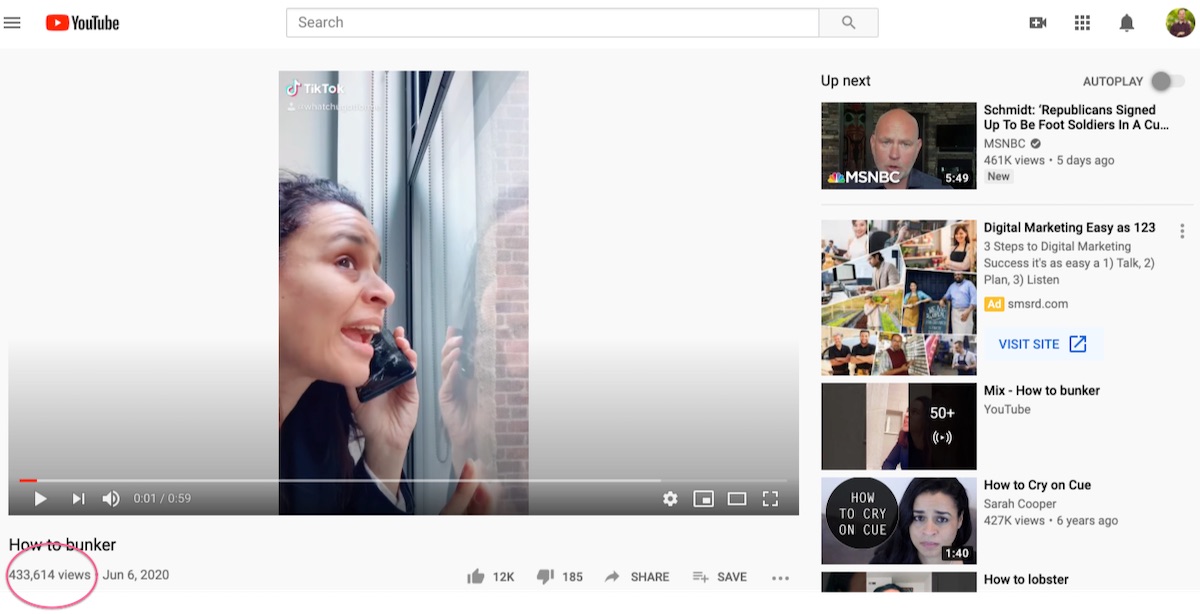 Share when you share
A company's altruistic and philanthropic efforts can be a big part of the decision-making process for customers. If you have a favorite charity or sponsor, consider a post that is all about them and why your business is proud to aid their efforts.
Patagonia is a great example of a company that has long worn its values on its sleeves. This stems from the founder's original vision.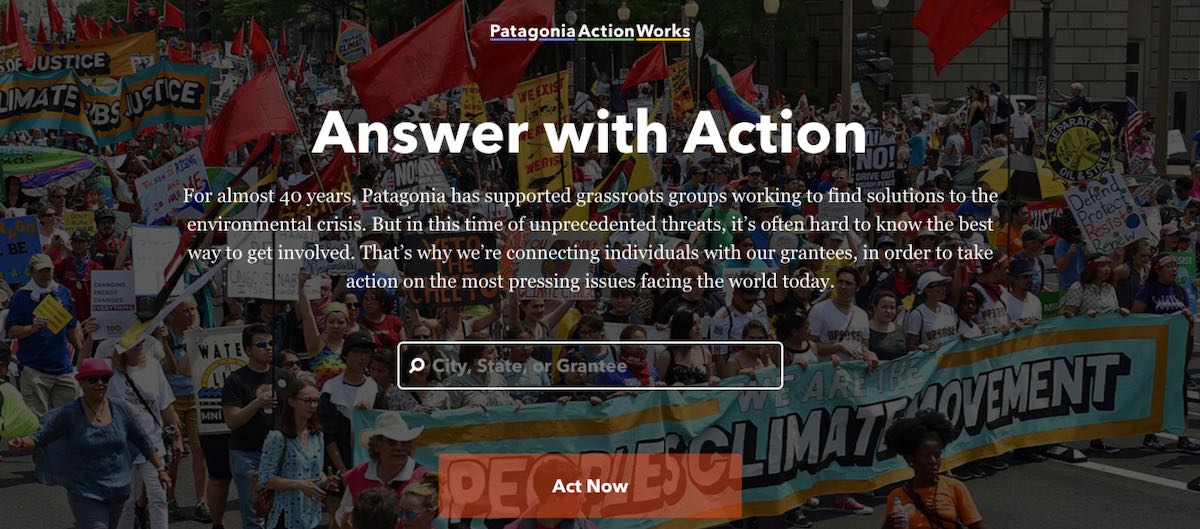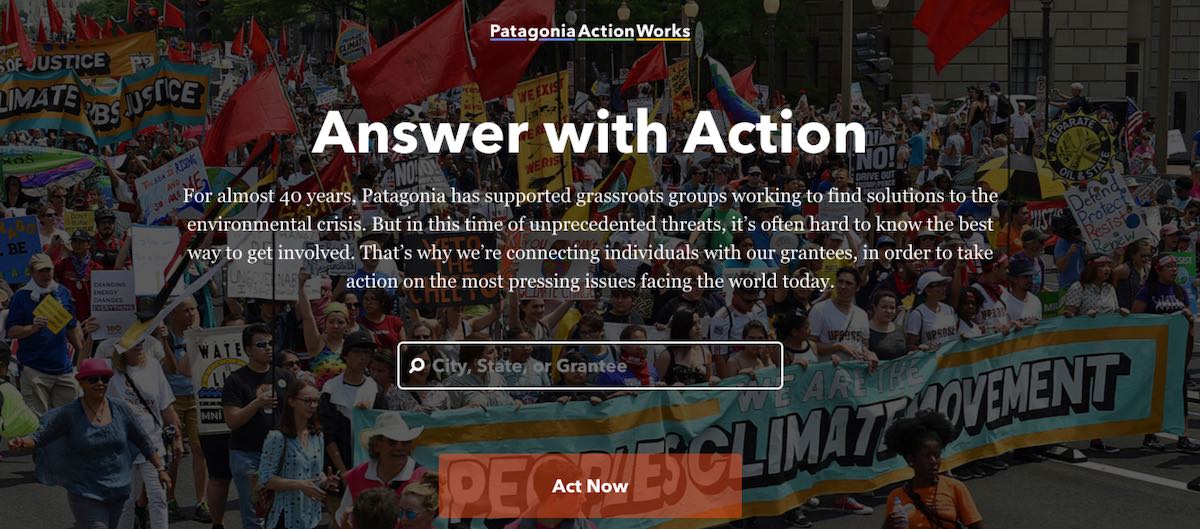 The peaceful #blacklivesmatter protests in the wake of George Floyd's murder have put pressure on corporate America to take a stand. This is pushing companies into the spotlight and forcing them to think about their values and contributions, and express this in a way that might be a departure from past "corporate-speak."
The must-dos of your industry or business
This is a great post for setting the bar of customer expectations. It tells them what you think is important and, in so doing, gives them expert advice they can use in their decision-making process.
This is quite common in the marketing world. Social media marketers post their listicles on how to do Instagram, Facebook, Twitter, SnapChat and TikTok. SEO guys post the ten tips to Dominate The SERPs. Growth hackers give tips on how to get the most out of Google Tag Manager.
The reality is that some people are DIY and others aren't. If you share your expertise, showing someone how to do the things you do, that person might be more inclined to get in touch with someone that clearly knows what they're doing.
Blogging lessons learned
A "lessons learned" post reminds people that business owners are people too. And businesses make mistakes, just like people do. Not all goals are met. If you had a chance to do things again, would you do them differently?
This kind of information opens the door to your visitors and gives them an insight into why you do business and how. It's obviously a pretty big step to implement "post-mortem" reviews of projects in the first place – to then publish those requires a deft touch and thoughtful tone.
---
We know that coming up with the right topic and content for a blog post and social media is hard for many busy business owners and managers. Fortunately, you can access our Content Strategy Roadmap to make all this kind of thing much easier. Our Topic Research Roadmap has everything you need to create world-class long-form content on a subject. It will help you write comprehensively, including the key elements that help your contact to rank against the competition. If you want the fast track to great content and engaging your audience, get started today.